A Biographical Novel by Robert Picart

Dive into the magnetic debut novel, Goddie, as Robert Picart takes you on the triumphant journey of a young Jamaican girl as she navigates the loss of her parents, poverty, and the rediscovery of her courage and purpose.
Yes, I'm Ready To Check Out Goddie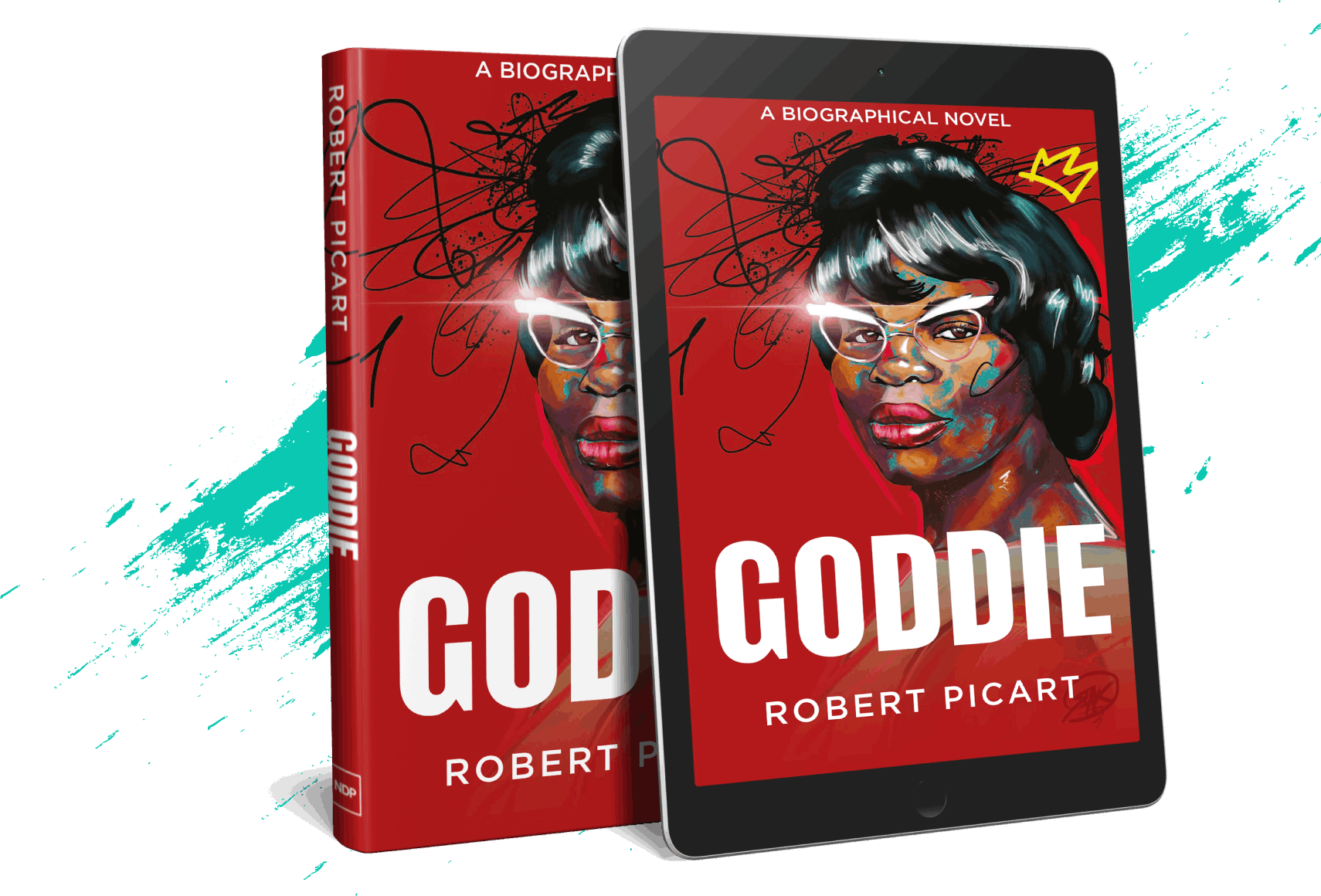 Justice and Law Professor
"In GODDIE, Picart wove a West Indian journey that forces those of us born to immigrant parents to take stock, stand proud, and commit to finishing the vision for which our forebears sacrificed."




Brilliant Black History
"The story brilliantly captures the lesser-known history of the movement of Black women during the mid-20th century in pursuit of a better life. GODDIE is a welcomed contribution to Black Canadian literature."



High Energy Life Story
"I saw my mother's life and heard my grandmother's voice in the poetic and melodious writing of GODDIE. This profound, emotional, and beautiful story is my people's narrative. Each page stirred a visceral reaction that kept me with her every step of the way."


Vivid Language
"Goddie's sheer courage to push through and persevere is inspiring. As a child of island soil, I know the often-painful truth of the past can cause stories to never be told. GODDIE's truth created a deep longing to know my family's history better."


Complex Caribbean Life
"GODDIE is necessary reading for those interested in truly understanding the grit, strength, and character of Jamaican people—on and off the island, and for those interested in knowing the stories that were never fully revealed to us by those who forged the path for us."
"Yes, the morning breeze was a false friend. For one little girl named Goddie, the August breeze of 1945 would never feel the same again."
In Robert Picart's debut novel Goddie, we read the story of Goddie, a young girl born in the mid-1900s in the picturesque Blue Mountains of Jamaica. With the sudden loss of both parents, Goddie finds herself indentured to strangers in order to pay for school. Heartbroken, weary and alone, she forms a plan to escape to Great Britain as the Windrush movement escalates.
Will Goddie be able to escape the depths of betrayal for good and start over again? Will she succumb to despair? Or will she find the strength to find her place in a new and turbulent world?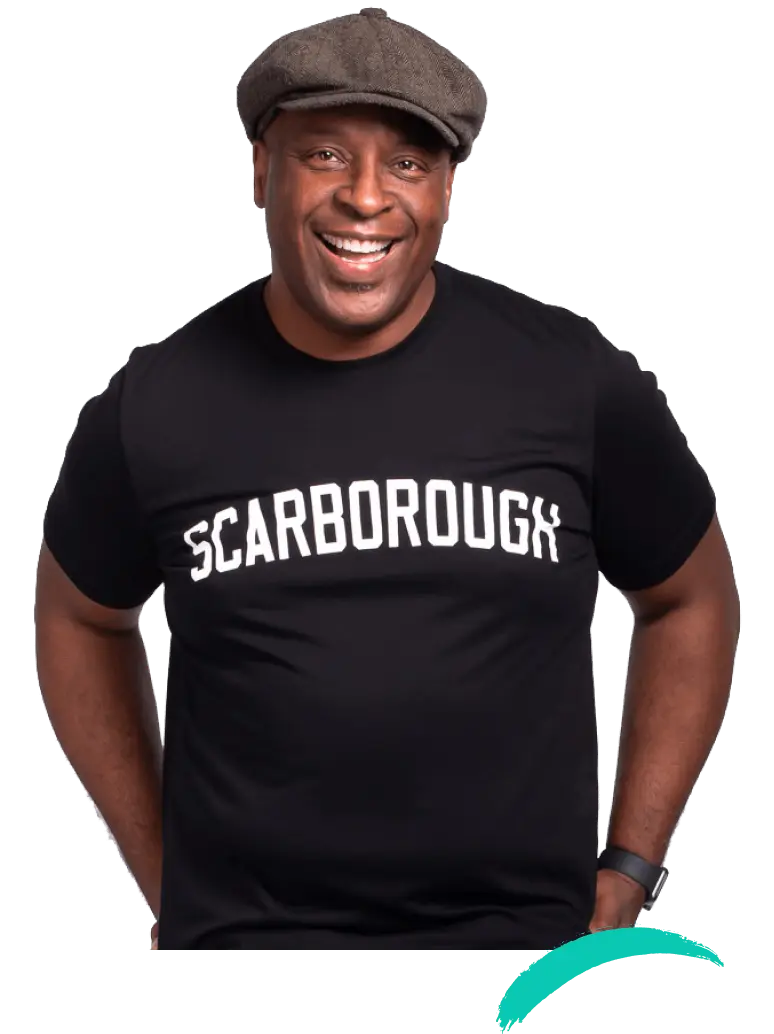 While growing up in Toronto, Canada, Robert Picart's affinity for culture, music, and good company was birthed. As a business consultant, former missionary, and world traveller, Picart is forever an observer and storyteller. What began as a personal project to learn about his mother's life and Jamaican heritage quickly evolved into his debut novel, Goddie, celebrating the trials and tribulations of an immigrant's journey and what it means to start over from the middle.
Get free eChapters of Goddie!
Enter your email and receive the three chapters.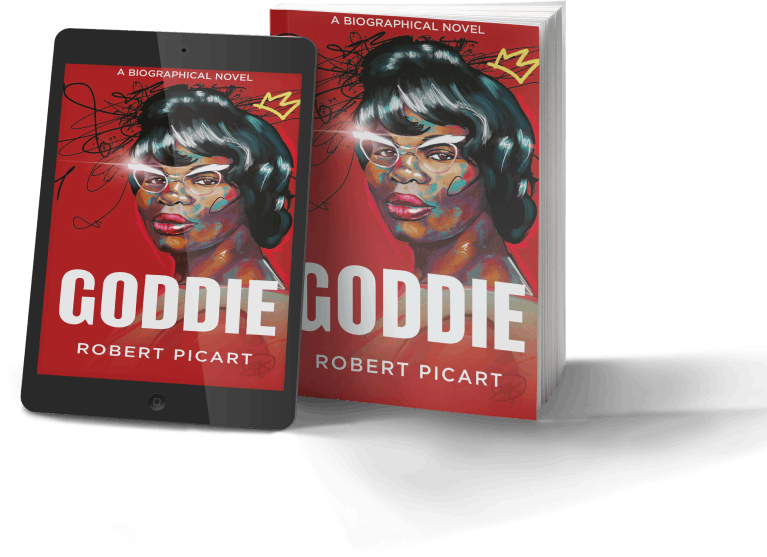 Goddie Audiobook, eBook, Podcast and Playlist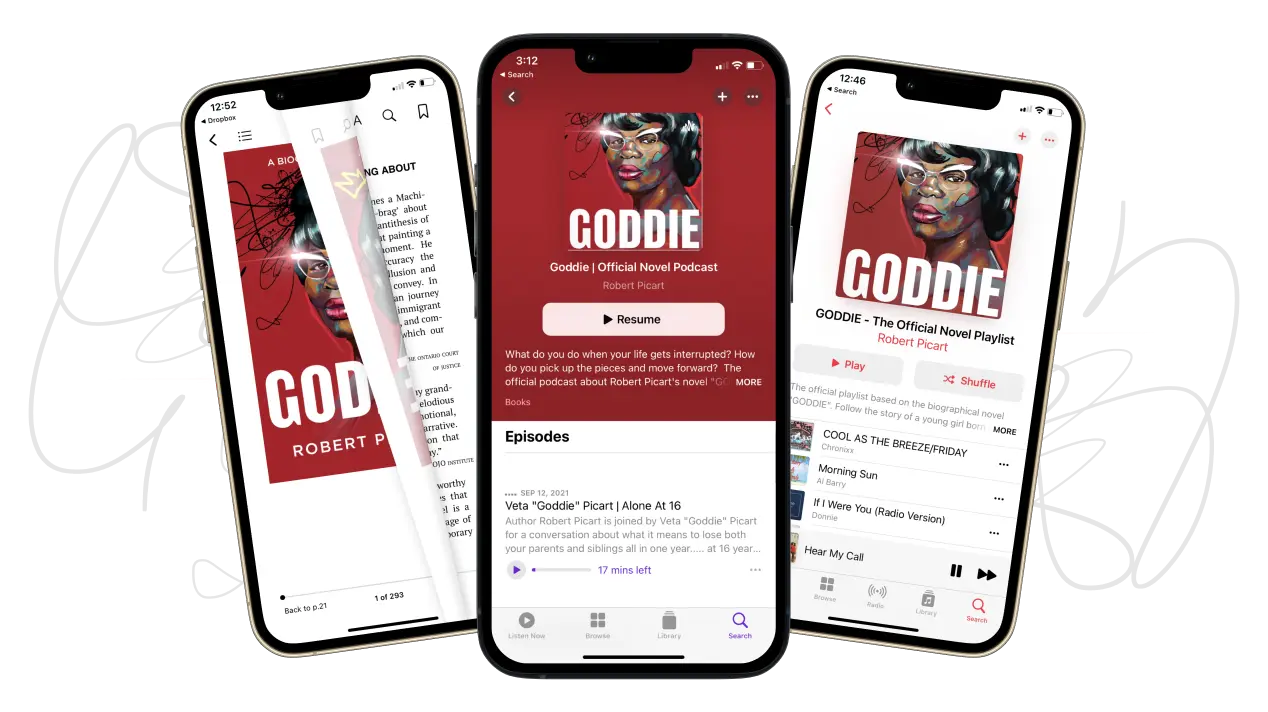 Goddie Publishing Details
Library of Congress
Control Number
978-1-63730-431-0 Paperback
978-1-63730-519-5 Kindle Ebook
All rights reserved. No part of this book may be reproduced in any form by any electronic or mechanical means, including information storage and retrieval systems, without permission in writing from the publisher, except by a reviewer who may quote brief passages in a review. This is a work of creative non-fiction. Some parts have been fictionalized in varying degrees, for various purposes. Unless otherwise indicated, Bible verses are taken from the following translation: King James Version (KJV), Public Domain.